Wheelchair Carrying Stairclimbers
The Liftkar PT helps provide freedom to places where access is limited. Running on its own battery, this stair climbing people carrier can be used virtually anywhere to overcome the problem of steps and staircase.

Models available with their own seat or the ability to carry non powered wheelchairs.
Wheelchair stair climbing options
Liftkar PT UNI and PT PLUS
3 Speed settings - up to 18 steps per minute
works on steep and spiral staircases
step edge brakes for added safety
Up to 160 kg - 25 Stone
left and right hand operation controls
Wheelchair carrier (Non Powered Chairs)

Liftkar PTR
Track based climber
Up to 1000 steps on one charge
Straight steps only
Wheelchair carrier (Non Powered Chairs)

Free Demo available call 01473 333889

Not sure which option is best for you, please call 01473 333889, we are happy to help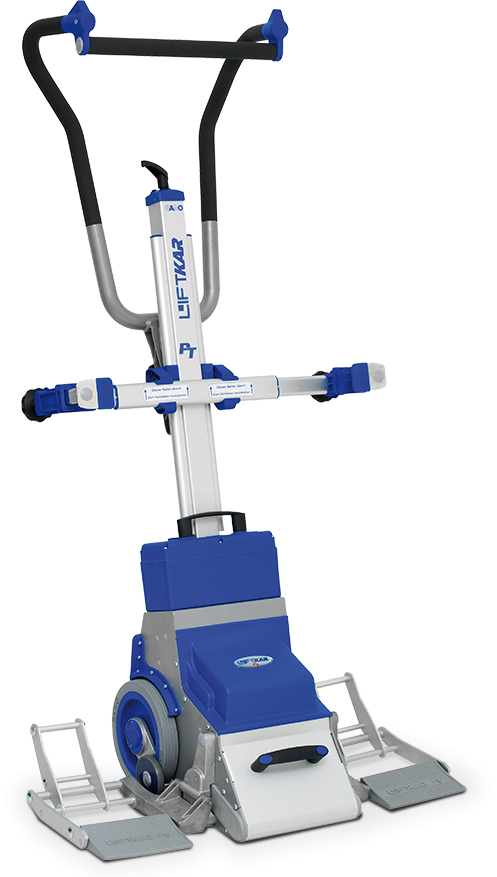 PT Universal
Use your existing wheelchair. Designed for the self-propelled and transport chairs. Roll onto the platforms, lock in place and you are ready to go. Models available in either 130kg and 160kg including the weight of the wheelchair.
PT-UNI 130 - £4,710
PT-UNI 160 - £5,065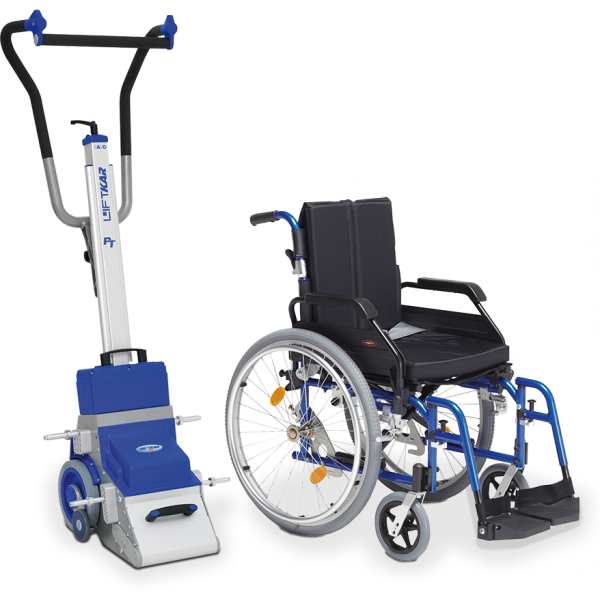 PT Plus
This model comes with the stairclimber and wheelchair and has the ability to leave the stairclimber attached to allow easy movement between steps. Carries up to 115kg
PT-Plus - £5,055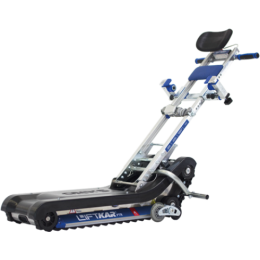 PTR
The PTR has been designed for straight steps with an extended range of 1000 steps and carries non powered wheelchairs.
PTR 130 - £3,600
PTR 160 - £3,900

See the PT Powered Stairclimber in action,
Once the video is running click to view full screen

See the PTR Track based climber in action
Once the video is running click to view full screen