Liftkar HD Powered Stairclimber
With the LIFTKAR HD you can transport heavy loads up to 360kg quickly and safely up and down stairs. From heavy boilers and white goods through to bulky rolls of linoleum - with the LIFTKAR HD you can easily handle transport problems reliably and quickly.

The LIFTKAR HD is an investment that pays for itself very quickly. Where you needed multiple people to help you in the past, now you can manage on your own, without great effort, safely and much faster.

Liftkar HD makes light of heavy loads
Carry up to 360 kg up and down stairs
2 Speed operatio - up to 10 steps per minute
works on steep and spiral staircases
step edge brakes for added safety
left and right hand operation controls
single and continuous step operation
Free Demo available

Prices from £3,300 + vat
The HD is available in the fixed handle UNI version and the folding handle FOLD version. The HD is designed for heavy loads up to 360kg. As standard the HD has a step edge braking system and puncture proof tyres.

As seen in the video, the Dolly versions of the UNI and FOLD allow for easy manoeuvring of the stairclimber and load across the ground and then folds away when you wish to climb a set of stairs

The HD comes with a battery, charger and strap, additional options are available including extended toe plates and and in-transit charger

All prices below are subject to VAT and a delivery charge

Any questions please call 01473 333889 and we will be happy to discuss you requirements and offer you a free demonstration of the equipment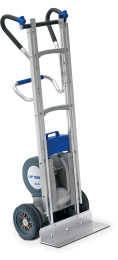 HD UNI
060 701 - £3,300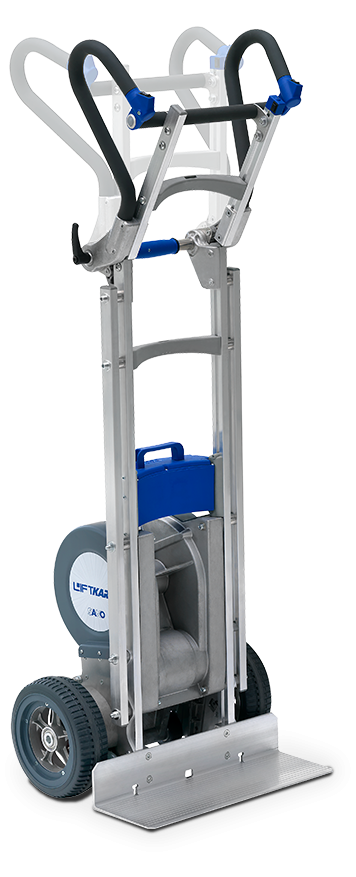 HD FOLD
060 705 - £3,500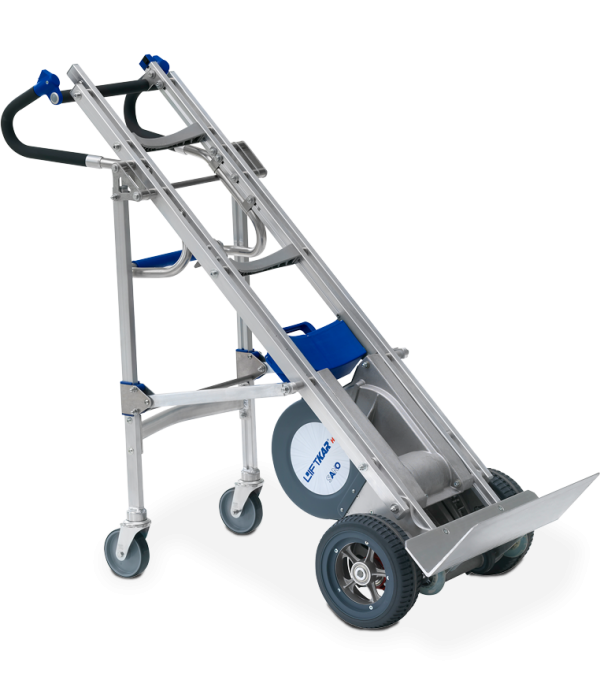 HD UNI Dolly
060 706 - £3,800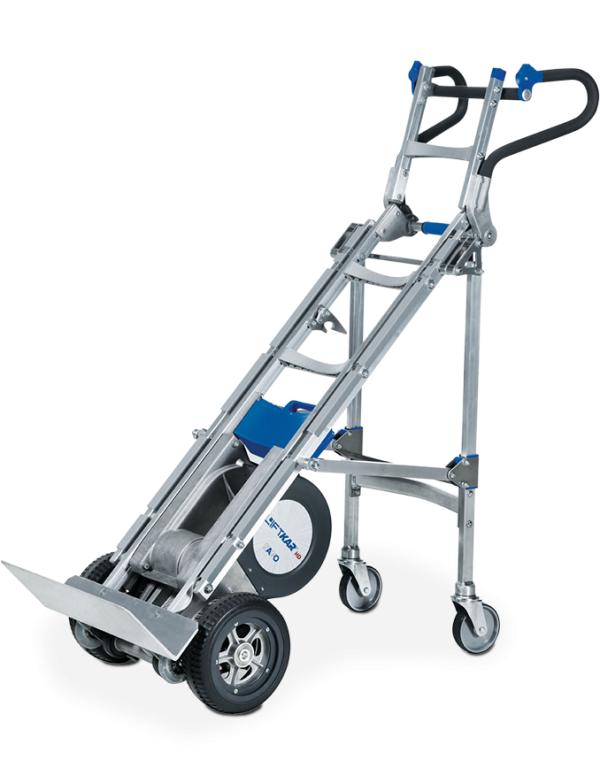 HD FOLD DOlly
060 711 - £4,200